Avoiding injury as we return to the gym after COVID-19
Returning to the gym this month? Here is how to avoid over-doing it after COVID-19 isolation
Great news was issued around Australia in June when gyms received the all clear to re-open their doors to members. With many Aussies rushing back to their exercise routines it's important we are cautious before picking up those heavy dumbbells.
During the recent pandemic many of us had no choice with being more sedentary with even the most basic incidental exercise reduced with working from home implemented by many Australian businesses. Avid gym goers were forced into a period of hiatus from their regular exercise including group sessions, boot camps, weight- programs and functional training sessions due to force closures of gyms.
When we exercise less our physical condition declines which increases our risk of injury. So how can we ensure we return back to our normal gym program and avoid unwanted injuries?
It is important that we understand that physical deconditioning is much more rapid then the process of building physical condition. This means that there is a great chance your muscles are going to feel tighter and weaker and you will be more breathless. This is a normal sign and will improve over the coming weeks with regular exercise sessions again. Following the FITT principal might be a great tool to consider as you return to the gym.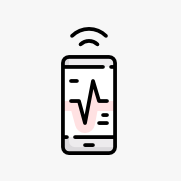 This refers to how many exercise sessions you engage in on a weekly basis. It may be of consideration to schedule rest days as you ease back into your gym workouts to allow your body to have appropriate recovery. This may help to avoid excessive DOMS (delayed on-set muscle soreness) and reduce muscle-related injuries due to tightness and loss of mobility particularly commonly reported injuries such as back and knee pain.
This describes how hard you exercise in a session. Generally, it is considered as light, moderate and vigorous. Returning straight back into high intensity exercise sessions may be a recipe for disaster so give strong consideration on a conservative return and opt for a moderate intensity. It is also worthy to consider your volume or loading if you are returning back to weight training. I would suggest opting for 50% of your pre-Covid weights and slowly increase again over the coming weeks. For example, if you were back squatting 50kg consider reducing to 25kg and safely increase again. This will reduce extreme muscle soreness and reduce risk of injury.
This measures how long you spend being physically active. The general recommendation is 30-60 minutes daily. Listen to your body! If you feel fatigue or pain, then it might be best to reduce your session time or cut the session early if you are returning to pre-programmed group sessions. There is no trophy to work through pain!
This refers to the type of exercise you are performing. Variety is key to maintaining motivation so if you were engaging in alternative modes such as cycling, walking or running during the pandemic there is no need to stop. The recommendation is to engage in aerobic exercise for promotion of heart and lung function and strength-based exercise for promotion of healthy bones and muscles. So, the pandemic may have served us well to achieve more variety in the types of physical activity we engage in.
If you are unsure how to approach returning to exercise, then reach out to a health professional. There are now options to be offered telehealth consultations with exercise physiologists and face-to-face exercise delivery has resumed so it may be worthwhile having a few private training sessions to safely return and improve or tailor your approach to improved fitness. If you would like more advice or assistance feel free to get in touch.
Rebecca Hannon
Exercise Physiologist
B.Ex.Sc M.Clin.Ex.P ESSAM